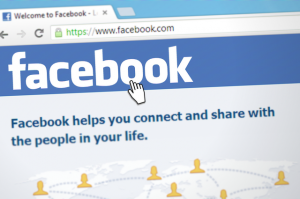 Today Facebook reported that their mobile revenue increased by 32% in third quarter. While this may not affect anyone who does not hold Facebook share, one thing which does speak volumes (pun intended) about social media marketing was this: Facebook said it crossed the 1 billion threshold for monthly active users as of September 30, of which 604 million were mobile users, a gain of 61 percent from a year earlier.
1 billion users, roughly 1/7 of the world population, were on Facebook during the month of September. Regular desktop website wasn't enough cause 60% of those accessed Facebook from their mobile devices. Let's face it, we are addicted to this social network. While I can not cure this addiction, why not take advantage of it – in a good way, of course. The way to do so is to join all these social users, to engage with them and to appear on their news feed.
If you're one of those 1 billion Facebook users, I'm sure you have noticed how the first thing you see when you log into FB is your news feed (not your personal timeline) which shows the activity of your friends as well as pages you have liked. This activity can be of different kids: posting a photo or video, liking a photo, updating a status, making a comment, becoming friends with someone, etc. Your news feed can be sorted in two ways: most recent and what FB considers "top stories." Because Facebook is interested in activity and engagement (for their own business reasons), our news feed's default view is by "top stories." From what I have gathered, FB promotes as top stories content which start to attract comments.
There's a saying that you can't win if you don't play. If your business doesn't have a fan page which people can like, then your business will not be showing up on that newsfeed. Therefore, the obvious first step will be to create a fan page for your organization – it doesn't matter if you're for or non-profit. Facebook allows us to customize a page's timeline to a certain extent: we can add a banner, a logo for the profile. Your page can be customized even further by adding custom tabs, or apps, but that is more complicated and, honestly, it is better left to the professionals.
Creating your fan page, however, is only the beginning. The harder work comes next: managing your fan page, making your posts interesting for your fans, engaging them – which, in turn, will expose your fan page to their friends, growing your fan base, etc. However, that will be the subject of another article.