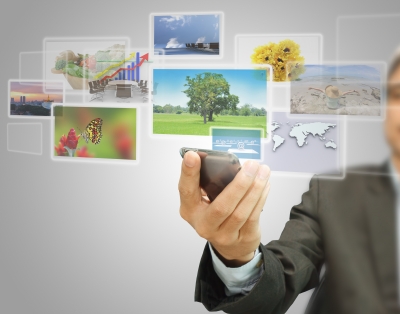 Is your website mobile ready? If you already have a website and own a smart phone with internet access, take this test: visit your website on your phone. If you can read your website without having to "pinch and squeeze," you may already have a mobile optimized website. If not, then 113.9 million mobile internet users (up 17.1% from 2011) will have to "pinch and squeeze" and are not going to be happy. This will results in them leaving your website for a competitor's one which is optimized for mobile access. Then go ahead and view this website on your internet-enabled mobile device. Do you see the difference?
Advantages of Mobile Websites
A mobile website acts in a similar fashion as a mobile app and is easier to use and view on a mobile device, whether it's a smartphone or tablet
Less graphics than a regular, "desktop" website
Faster loading
Larger navigation which makes it easier, quicker to find information
Larger text for easier reading
Ability to call directly from website
Mobile Website Design and Optimization
Whether you already have a desktop website and would like to optimize it for mobile devices or develop a new mobile website, we are your Metro Detroit, Michigan company.
Devise mobile strategy
Design mobile website
Program it so when people view your website from their mobile device, it will automatically display the optimized mobile version.
We will devise a mobile strategy and then design a website which can help you generate more leads. Don't hesitate to contact us to get your own mobile website.