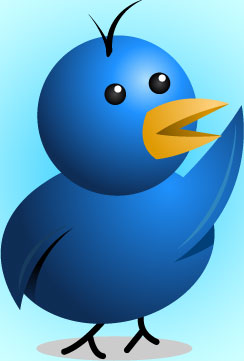 Unless you happen to be living under a rock , you are then well aware of the hype around Twitter. 360 Degrees is at the forefront of social networking websites and we are pleased to provide our personalized Twitter Management services to our customers in Metro Detroit, Michigan and all over the US. There are now over 500 million users of Twitter and 141 million of those are in the US . Some of those millions of Twitter users are from your region and are already your clients while many others are your potential clients. Our Twitter customization and management services can assist you interact with Twitter users in your area by both following your client base as well as acquiring new customers.
Twitter is an effective approach to boost brand awareness, customer interaction, in addition to steer targeted traffic to your website. We are aware that your time is very important, that is the reason we offer almost hands free Twitter account management services. We can can provide simply the solutions you desire, or for optimum impact, we can manage practically everything for you on Twitter.
Custom Twitter Profile
Twitter allows users to use images as well as modify colors of their user account. One of the primary mistakes a large amount Twitter users make is failing to create a custom profile. This personalized profile allows you as well as your business to stand out from the millions of "default" profiles on Twitter. What 360° can do for you:
Work with you to formulate your Twitter strategy
Create a Twitter account including a background design as well as use your logo as your profile image (should you need these)
Twitter Content & Management
Your Twitter profile should be active. Updating your profile may become a full time job if you do not know how to do it right. 360 Degrees provides services where we can consistently update your Twitter profile with news involving your industry, updates from your website or blog, as well as dialogue starters between you and your followers. This is what our Twitter management service can do for you:
Follow people in your actual client base daily (many will follow you back)
"Tweeting" to develop company visibility and develop brand awareness online, and replying to tweets to encourage engagement
Building a solid "follower base" , to whom tweets will be generally conveyed
Engaging tweets with best suited lists, #hashtags and @authoritative profiles
Attaining visibility by "following" authoritative members / organizations
List Management of your followers
Posting related and useful approved articles found on the web that are related to your organization / industry as well as drive visitors to your website
Monthly reports are available
Contact us today to learn more details about Twitter management services in Michigan.