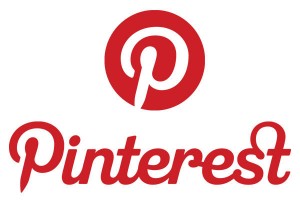 You are probably aware of one of the newest (although it's been around for a couple of years) big hitters in the Social Media field: Pinterest. For those who haven't, Pinterest allows members to collect and share images by "pinning" them to their online bulletin boards which are categorized based on their interests. For instance, if someone is planning her wedding, she can view images of wedding details posted on different sites and then collect and pin them to her board to get ideas for her own wedding.
One is entitled to say "yawn, another Social Media network. I won't join." However, if you're a business owner this is another opportunity to reach your potential customers where they hang out digitally. While it is far from competing with Facebook in terms of both membership numbers and interaction, Pinterest, which was the fastest standalone website to hit 10 million unique visitors a month, now has over 25 million members. The key, however is that most of its members are female, and the majority of them are young, well-educated and have disposable income.
This is where a good analysis of your target customer base is very valuable. If your target audience includes young, well-educated females, then using Pinterest as part of your social media marketing strategy is a no-brainer. However – yes, there is a however – Pinterest is an ad-free platform. Retailers instead are adding Pinterest buttons to their main websites, create their own Pinterest pages and spend marketing budget to acquire followers. According to Daniel Maloney, CEO of PinLeague which tracks social media usage, on average, the cost of acquiring a Pinterest follower is $0.01 – $0.50, depending on the type of business. That compares to $0.50 – $2.50 on Facebook.
As a retailer, you have to understand that Pinterest is a huge window-shopping platform which allows its users to view what they like and either save it for later or even encourage impulsive buying. Some e-commerce experts think Pinterest generates more dollars per user than other social media sites. According to a study by RichRelevance, which tracked 700 million shopping sessions, Pinterest shoppers, on average, spend nearly $170 per session.
There are major retail brands which have established a presence on Pinterest, such as Nordstrom, Lululemon Athletica, L.L. Bean, Gap Inc, Urban Outfitters, etc. Smaller retailers can take advantage of Pinterest as well. One example is if you sell wedding-related  items. I have seen many women shop on Pinterest as they're planning for their big day.
Unlike other social media sites, retailers are not trying to sell products directly to followers on Pinterest. Intead they try to get Pinterest users to share compelling imagery and merchandise – remember, Pinterest is an image-based platform. Method which are being used are giveaways and  contests which motivate Pinterest users to share their images of retailer's products and the one with the most re-pins wins.
This doesn't mean, however, that by simply creating a Pinterest account, success is guaranteed. Retailers need to plan carefully and hire the right team with experience in engaging users in Pinterest.